Manchester music 'piracy' capital of UK
By
Taylor
on September 17, 2012
[DS]: Manchester has topped the UK charts for the most illegal music download activity per capita, while Ed Sheeran's + is the most popular pirated album in Britain, according to a major new study.
The most in-depth report ever on the digital music industry revealed that file-sharing in the UK surpassed 347 million songs in the UK in the first half of 2012, while more than 3bn songs were illegally accessed across the globe.
MusicMetric anonymously tracks BitTorrent activity, a distributed file-sharing network that involves downloading large files quickly by taking different parts from multiple different sources at the same time.
The organisation stressed that no data is retained in its research, and it is not possible to identify any individuals from it.
UK-based BitTorrent consumption hit 43 million torrents containing illegal album and single downloads during the period. Torrents can contain multiple files, but MusicMetric believes that the total breaks down as 78% albums and 22% singles.
If the average album contains at least 10 songs, then the total number of tunes downloaded illegally in Britain would exceed 347 million for the first half of 2012, although that was well behind the 775m pirated song in the US over the same period.
MusicMetric found that Manchester had the highest rate of downloading per capita in Britain, followed by Nottingham and Southampton. London came in 20th place.
Torrents can be legal, but the organisation found that the majority of albums listed were not legally available via BitTorrent services.
It was revealed that Ed Sheeran's + (Plus) was the most popular pirated album, racking up an average of 55,512 downloads every month. By contrast, legal UK sales of the record in the first half of 2012 were 448,000.
Plus was the most pirated album in over 460 towns around the UK, apart from Bournemouth, where Discography of The Eagles topped their chart.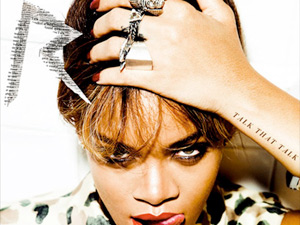 Second in the most pirated chart was Rizzle Kicks' Stereo Typical and Rihanna's Talk That Talk for the first half of 2012.
Globally, Talk That Talk was the most pirated album, racking up 1.2m illegal downloads over the six-month period, ahead of Billy Van's The Cardigan EP with 1m, and Adele's 21 album with 990,000,
We're having some issues with our host
(well they're kind of forcing us to upgrade our server due to traffic, apologises for the inconvenience)
Apparently anyway... they basically just want us to pay for a dedicated server.